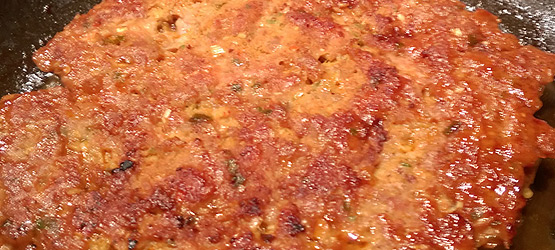 Northern Thai Sausage (Sai Oua)
(Serves 4)

1 lb Fatty ground pork, 70/30
5 Kaffir Lime leaves, finely chopped (Can substitute Key Lime zest from 12 limes)
½ cup Lemon Grass, finely chopped
2 tblsp Galangal, finely chopped
1 tblsp Ginger, finely chopped
2 tblsp Red Curry paste
1 tsp Turmeric powder
2 tsp Sugar
3 tblsp Soy Sauce
4 Thai chilies, minced fine (Thai bird chiles)
Sausage Casing, optional

NOTES: Omit all but one Thai chili for people who don't like the heat, but remember this sausage is supposed to be hot!
Combine the Lemon Grass, Ginger, Galangal and Lime leave together, you can use a mortar and pestal or make sure they are at least finely chopped.
In a large mixing bowl, mix the pork, red curry paste, turmeric, soy sauce, Thai chilies and sugar together.
Now mix in the galangal, ginger, lime zest/kaffir lime leaves and lemon grass.
If your using the casing fill your sausages, I don't use it so now I am patting out patties and frying them like any sausage!
Eat with Thai Sweet Chili Dipping Sauce (Mae Pranom).