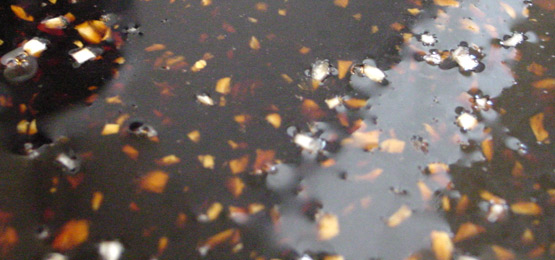 Teriyaki Sauce

(Makes enough for many meals!)


3 cups soy sauce
1 box brown sugar
1 tblsp minced garlic
1 tblsp minced ginger
2 tsp sesame oil


NOTES: Way better then your store bought versions, their ingredients usually omit sesame oil and do not use fresh ginger and garlic, which is essential!.

In a large bowl combine the minced ginger, minced garlic brown sugar and the soy sauce. Mix well with a whisk, taste. Is it too salty - add more brown sugar, is it too sweet - add more soy sauce. Easy.

Whisk in the sesame oil.

Now comes the waiting part. The sugar will need time to break down. You can come back and whisk some more every half hour until you can not feel the grains of the sugar while whisking. An alternative would be to put the teriyaki sauce in a sauce pan and heat it up over medium/low heat, stirring until the sugar breaks down, about 3-5 minutes. If you heat it up, you'll need to let it cool down, before storage in the fridge or using as a condiment like on fried rice or buttered noodles.

Stores well in the fridge, almost as long as Twinkies! Enjoy!